Green and Brexit Party candidates complete the line-up on 12 December
Five candidates are hoping to attract votes in the parliamentary constituency of Hammersmith in the General Election on 12 December.
Candidates from the three main parties will be joined in battle by the Green Party's Alex Horn and James Keyes from the Brexit Party.
The Statement of Persons Nominated and Notice of Poll is shown above.
You can read about the candidates from the three main parties, Labour, Lib Dem and Conservatives, here.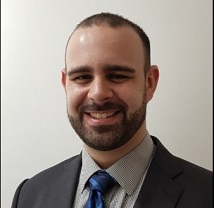 James Andrew Keyse, above, is the first member of his family born in the UK and is the Brexit party candidate for Hammersmith. He was raised in Putney, and has lived all his post-university life in Hammersmith.
He is a Maths graduate from University of Manchester. James is a keen sports fan (particular rugby and cricket), e-sports fan and trains martial arts.
He says: " Democracy is a keystone of British life, and it has been under attack in Westminster for the last three years. It is vital that is defended at all costs. The two major parties have forgotten that they hold a privileged position that allows them to serve the people, not be served by them. They allowed the iconic Hammersmith Bridge to fall in to disuse and almost closed Charing Cross hospital. This disregard for the people of Hammersmith cannot continue.
" As your MP I promise to cut student loans interest and to fight to get university fees lowered. I will promote small business opportunities, so young entrepreneurs won't have their ambitions crushed in their first year of trading. I promise to ensure young people have a voice speaking for them in parliament. Hammersmith is my home and when elected, I will speak for the interests of all my constituents."
Find out more about James on his Twitter account .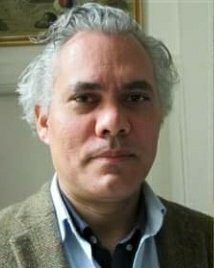 Alex Horn, above, was born in London, though has llived and worked in several countries. In 1993, he graduated from King's College London with a degree in Physics with French and later successfully completed a Master-D diploma in Wind and Solar energy in Madrid, Spain.
He says: " I am passionate about green issues such as air pollution, recycling and renewable energy. I have been an active member of the West Central London Green Party for about 3 years, regularly attending meetings and attended Spring Conferences in 2016 and 2017. In Autumn 2017, I attended the European Ideas Lab (Greens meet Change-makers) in Dublin. In December 2017, I was voted in as Treasurer of West Central London Green Party. Prior to joining the Green Party, I campaigned with Friends of the Earth, attended their meetings as well as volunteered at several London Green Fairs.

" I currently work at St Mary's Hospital in Paddington, part of Imperial College Healthcare NHS Trust. I believe the use of renewable energy such as solar panels if viable should be installed at the hospital. Air pollution is a key concern in the borough and should be addressed by greater use of electric vehicles for example in public transport, commercial delivery vehicles, the post office and councils. I also believe a national strategy should be drawn up to reduce and eventually eliminate plastic usage at every level throughout the UK.

"I am passionate about our links to Europe having voted remain in the 2016 referendum. The Green Party is a global movement. We have sister parties all over world and are currently in a coalition government in Sweden."
Find out more about Alex on his Facebook Page
November 20, 2019