Blaze in deep fat fryer at Shepherd's Bush fish and chip shop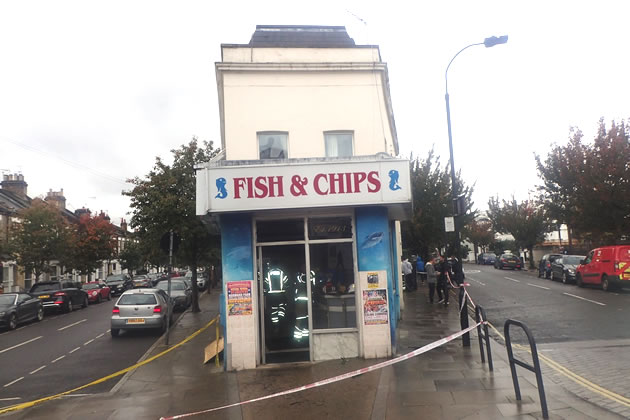 Picture: London Fire Brigade
Three people were forced to flee from the fish and chip shop on St Elmo Road in Shepherd's Bush this Saturday lunch time (12 October).
Four fire engines and around 25 firefighters attended the fire after a customer in the shop saw smoke coming from the stores deep fat fryer and called 999. The fire spread into the building's extraction system. Half of the extraction system was damaged by fire. A small amount of the ground floor was also damaged by the blaze.
Two people self-presented to the London Ambulance Service and were given a precautionary check.
The cause of the fire is believed to be accidental and caused by hot oil igniting.
The Brigade was called at 1.10pmand the fire was under control by just over an hour later.
Fire crews from Hammersmith, Acton and Fulham fire stations were at the scene.

October 14, 2019