Catering Equipment Store Nisbets Opens on Goldhawk Road
---
With special launch event for local foodies on Thursday 17 August
There is good news for Shepherd's Bush foodies this August with the launch of Nisbets on Goldhawk Road next Monday, 14 August.
Nisbets, which has already opened a branch on Fulham Broadway is a professional catering equipment store which is also open to the public.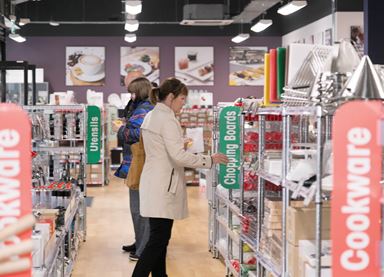 The new store is set to open its doors at 9.00am on Monday, followed by a special launch event on Thursday 17 August.
The company says shoppers will be able to choose from 3,000 best-selling products, with 20% off everything in store, on top of existing offers, and a free goody bag with every purchase worth £25. There will also be complimentary refreshments.
The new store, at 180 Goldhawk Road will be open Monday to Saturday from 9am, till 5.30pm. Find out more on the company's website.
August 7, 2017